Korean electronics behemoth LG is known for making technologically advanced and functional consumer appliances. Its OLD and 3D TVs are immensely popular worldwide. In Fact, LG is deemed a frontrunner in futuristic display and TV segments. In the latest move, LG has created ripples by unveiling a unique TV-in-a-briefcase model. Called the LG StanbyME Go, it is a unique TV that may make the geeks go crazy.
LG displayed the unique TV at the IFA 2023. You get a large touchscreen of 27-inch and 1080p LCD screen. It is Wi-Fi enabled, supports voice commands and comes with a 20W Dolby Atmos speaker system. The device can also be dubbed as a portable and sophisticated entertainment system. It will suit people seeking entertainment who are always on the move. The nice thing is it is going to be sold soon with a price tag of $999.99. The first lot will be put on sale in October.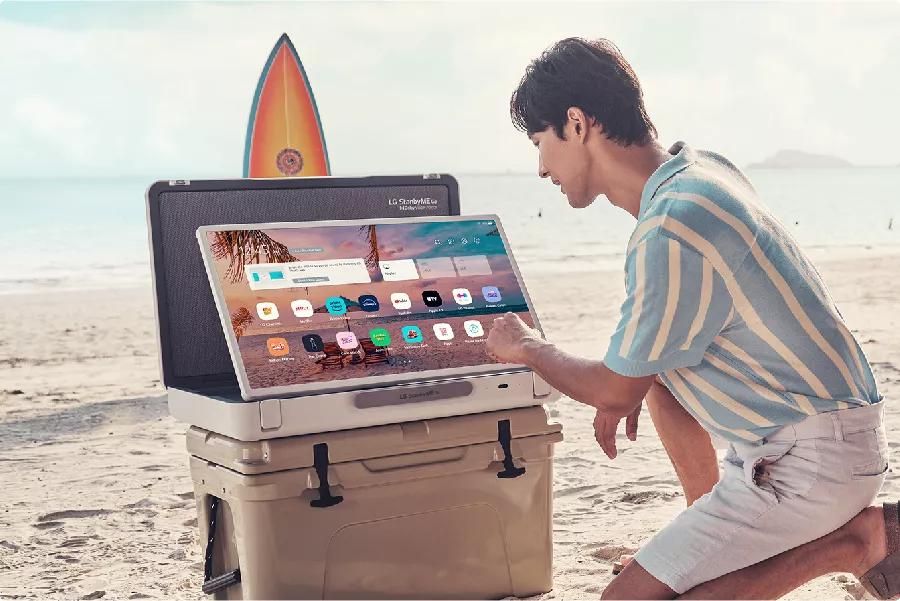 The 1080p LCD screen of LG StandbyME Go can be changed from landscape and portrait. After charging you can use it for 3 hours. Like many other TVs from the stable of LG, this device also runs on the well-known WebOS smart TV software. As for the connectivity options, it ticks the right boxes. You get a HDMI port and another USB port. Those who do not like using a touchscreen get a conventional remote too. At 30 pounds, the TV-in-a-briefcase is not lightweight though!